References on targeted written content in German. Ranging from extensive blog posts that analyse financial services to social media profiles that target a German-speaking audience with short but effective posts.
Blog posts and writing
A sample of blog posts and website texts in German that are optimized for reading and SEO.
Blockchain-Start
Applications of blockchain technology in real world environments and companies. A blog about everything blockchain.
Learn German in 100 Words
A blog to my recently published German learning guide that will teach 100 sentences in German. The site includes a blog.
Lymphen.de
Lymphen is a copywriting project in cooperation with my dad, who is a physiotherapist. This site is about the health of the lymphatic system.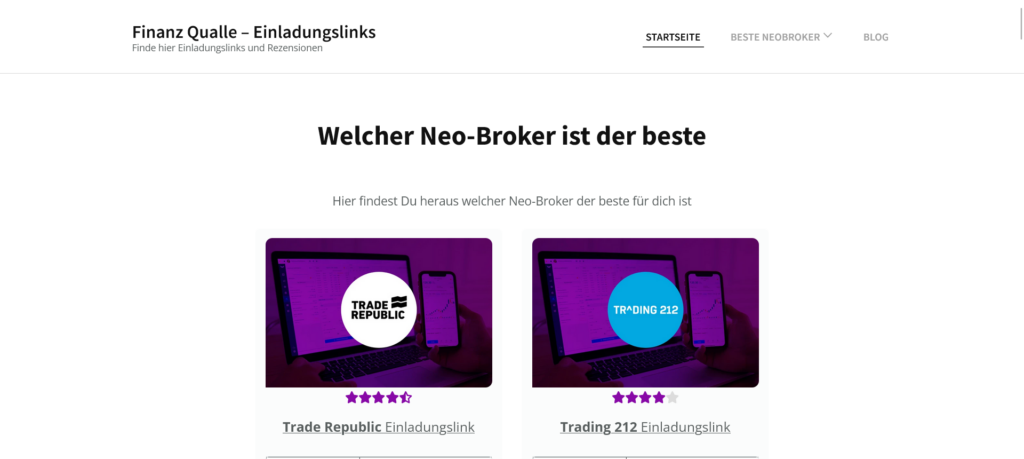 Finanzqualle
A website that compares stockbroker services for mobile devices in Germany (Neo Broker or mobile broker)
Referral Code
A deal site that lists various services that give new customers a bonus for sign-ups. Customer referral deals in summary.
Krypto-Börsen
Comparing Crypto Brokerage services in Germany. Reviewing the service, summarizing functions.
Social Media Management
References from past social media projects.
Managing social media accounts for Europe's biggest economics conferences.
Social Media strategy to target ultra local Cologne audience for upcoming game release.
Learning Danish using the Instagram feed and marketing Danish learning book.